30cm x 90cm, industrial textile print on cotton, hand sewn, contextual video
2022
The foreheads of the owner of a textile mill, a worker of a textile mill and a worker on a cotton field in Portuguese Angola (forced labour) are imprinted on a cotton cloth that can be used to wipe off sweat of your face during a hot day or during hard work or because one feels guilty or ashamed. Across time and space our foreheads are touching as the piece gives insight into post-colonial, historic and present relations within the textile industry and the impact on our environment which we can already feel globally. The cotton farbic was woven and printed in collaboration with a big textile factory in Guimarães (Portugal) the same city as the director and the worker depicted on the cloth.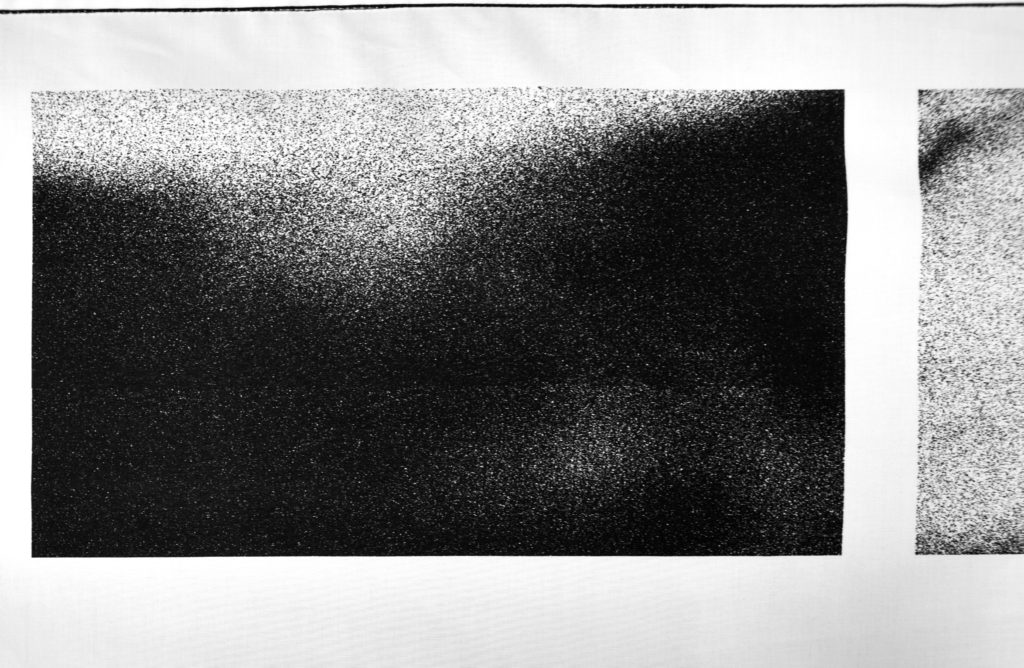 Close up: forehead of textile protagonists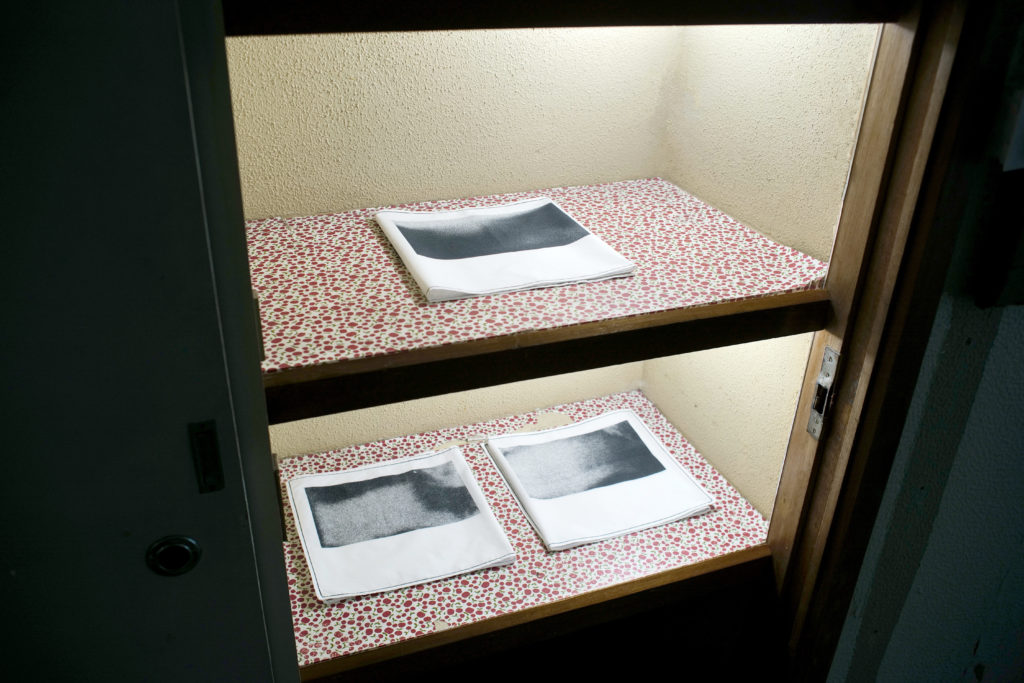 Above: In one cabinet the director is on top of the pyramid in the other cabinet the arrangement is changed.
Below: On the left is an uncredited photo of forced labour on a cotton field in Portuguese Angola. In the middle we see a worker in a textile mill in Guimaraes, Portugal and on the right is a director of a textile mill also in Guimaraes, Portugal.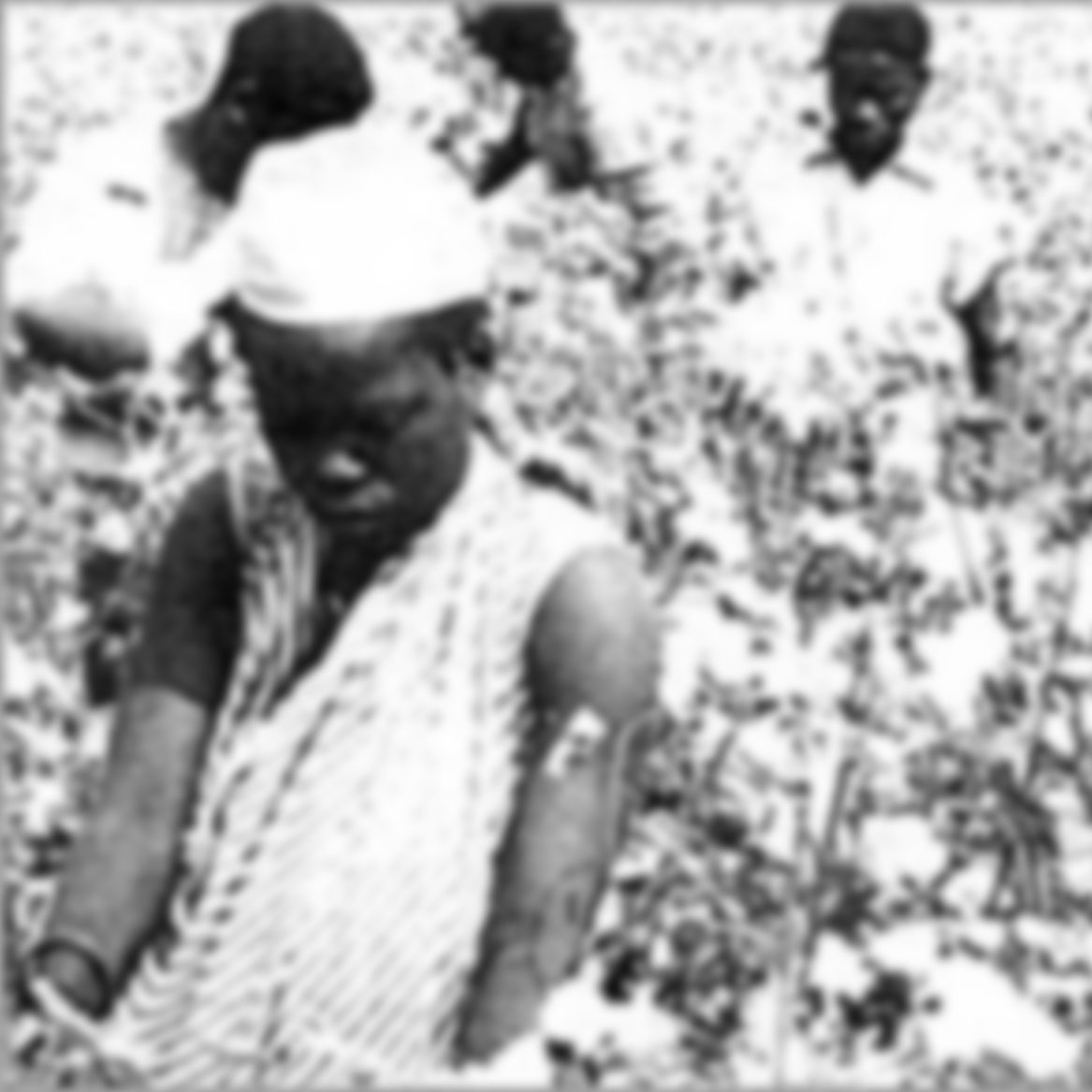 Unfolded cloth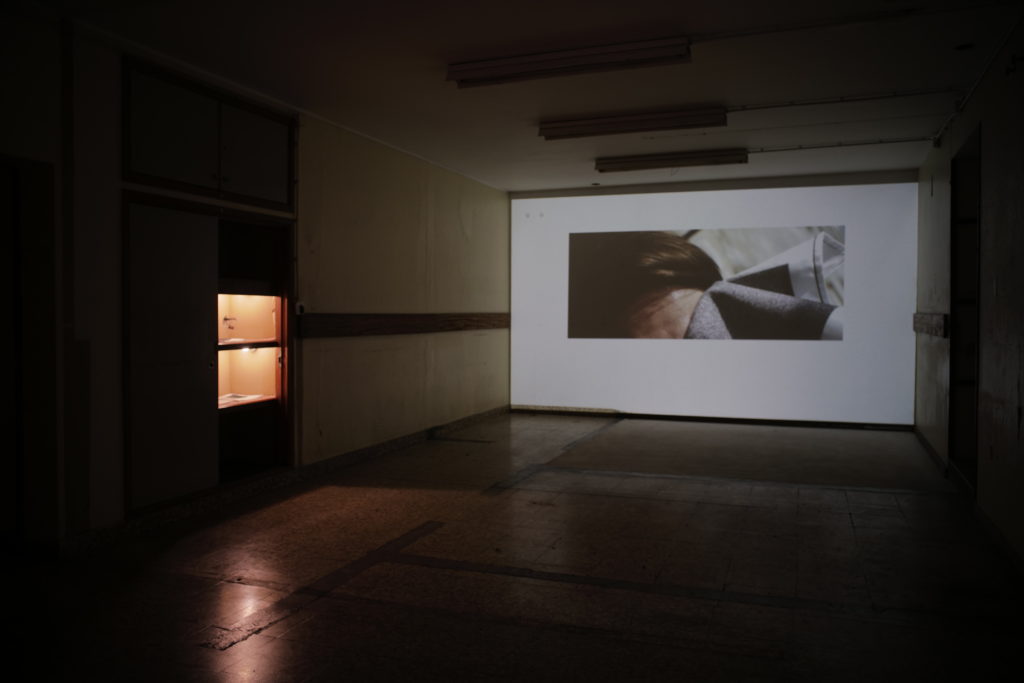 Contextual video work that relates the project to other works and gives some contextual clues.