pigment pen on paper, around 24 x 34cm each
2022
The series of 6 surreal drawings deals allegorically with textile
industrial history and is an expression of my vision of better,
more humane and ecological machines. Ropes and threads
make connections, from a cave emerges a chaos of threads
which are then ordered, sometimes they end up in a dark
cloud or as the loops of a gallows, sometimes they are cut by
a guillotine to make room for something new. Woven fabric is
often seen as a symbol of society as a whole and its history.
Revolutionary movements such as the Luddites in early 19th
century England ended on the gallows only because they destroyed
machines that robbed them of their livelihood. Political
movements and the movement of the weaving machine
are drawn in relation to each other. The disasters caused by
the industrialization have to be dealt with. My surreal weaving
machines therefore do not follow the rules of the market but
now adapt to nature or produce nothing at all and instead tell
of their own sins.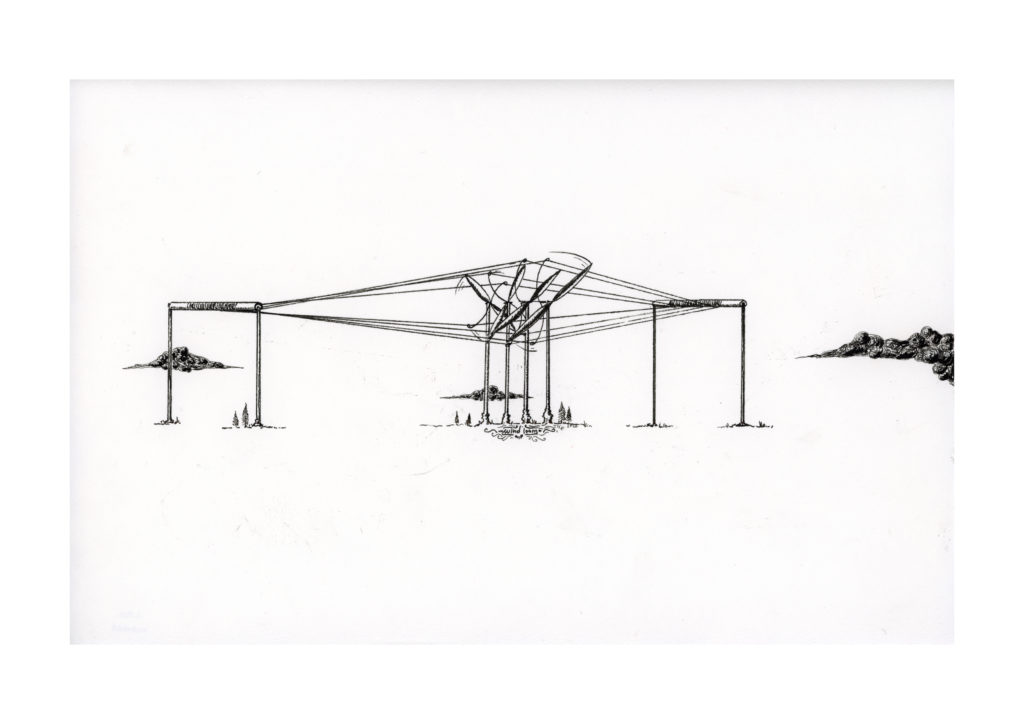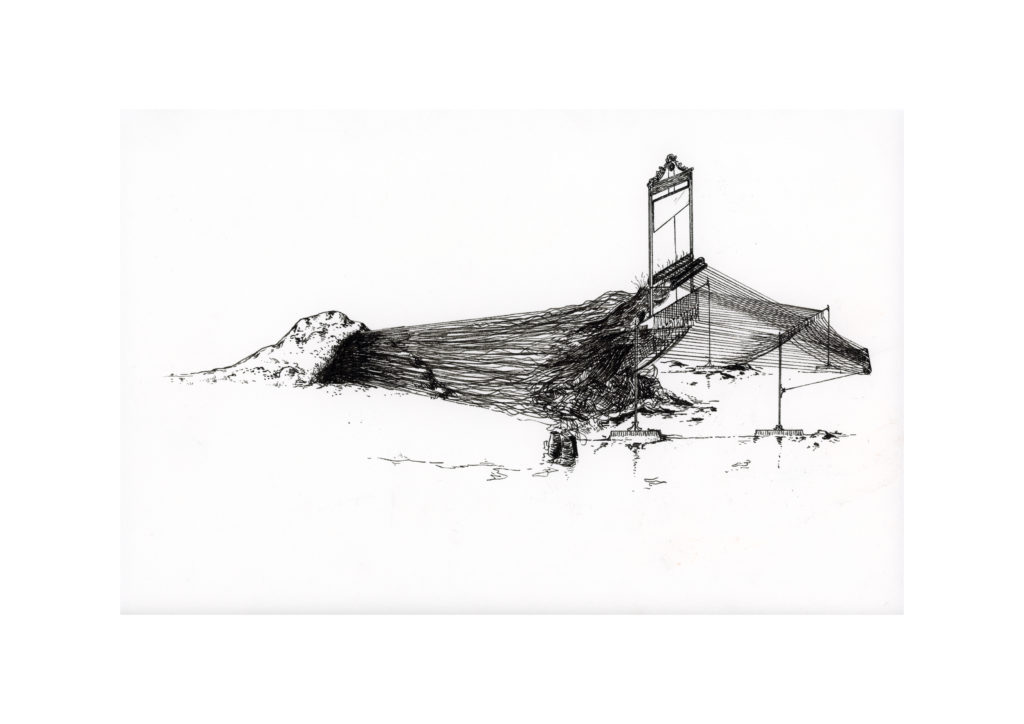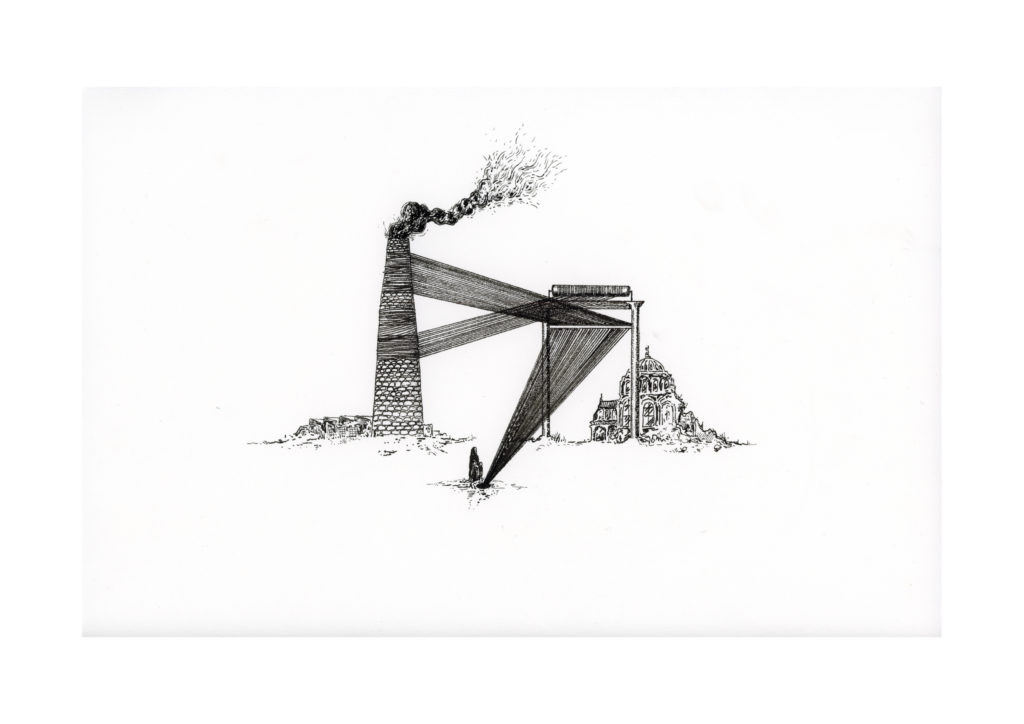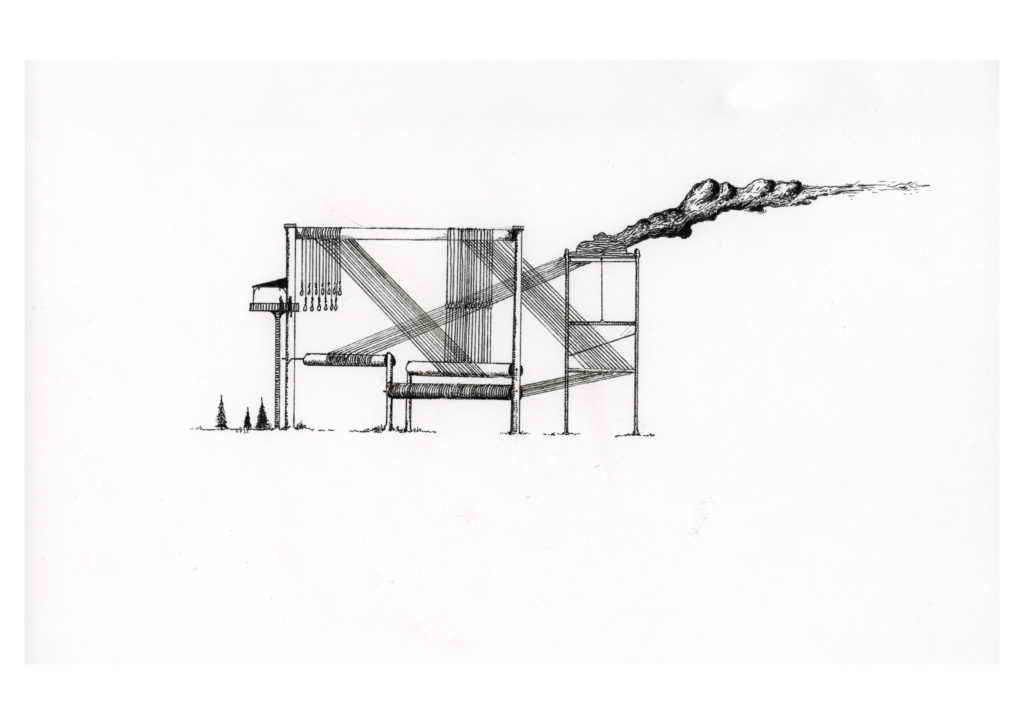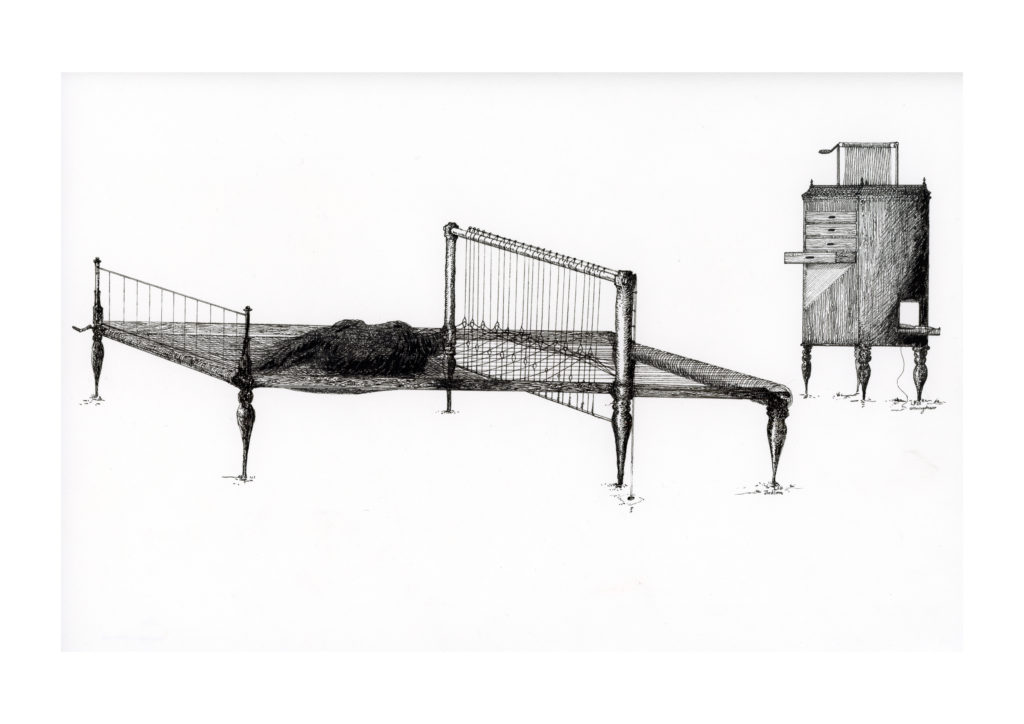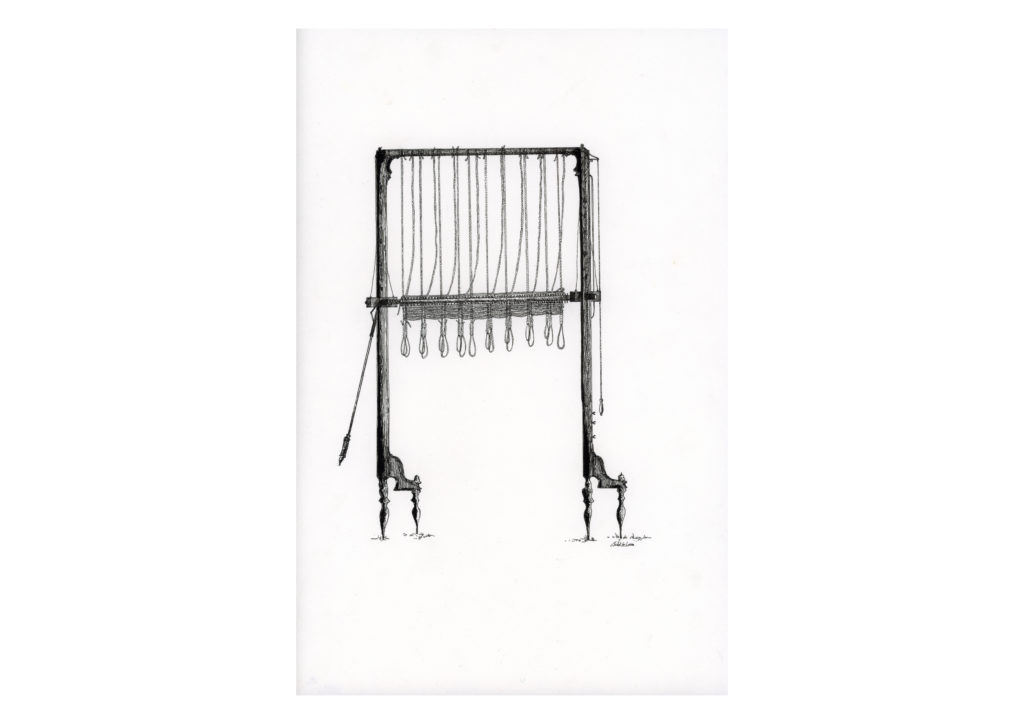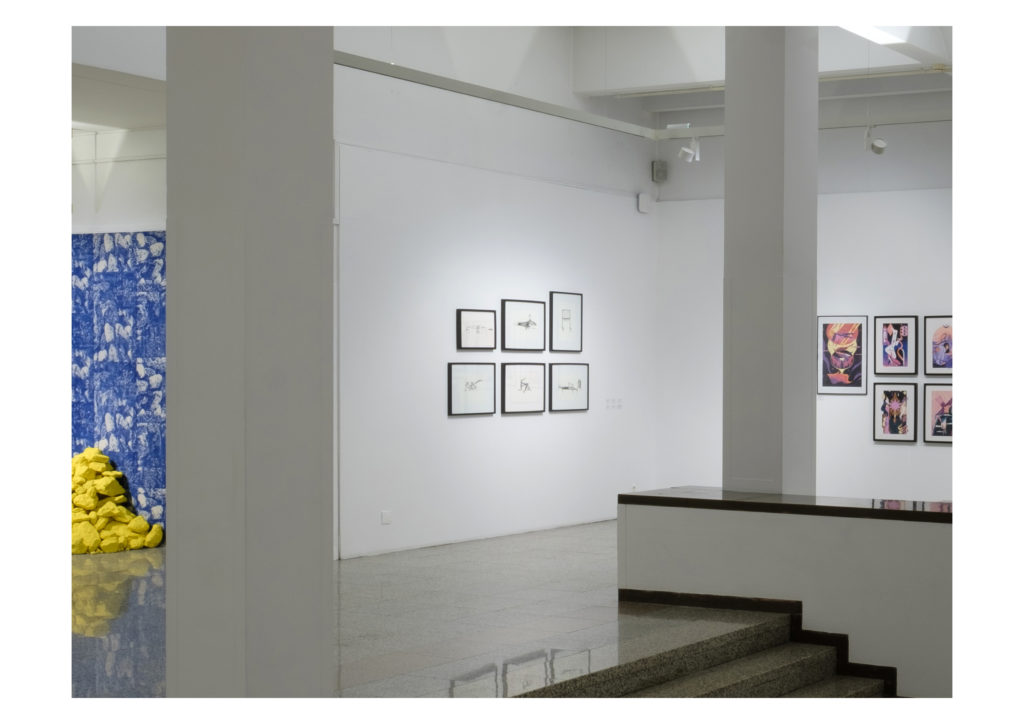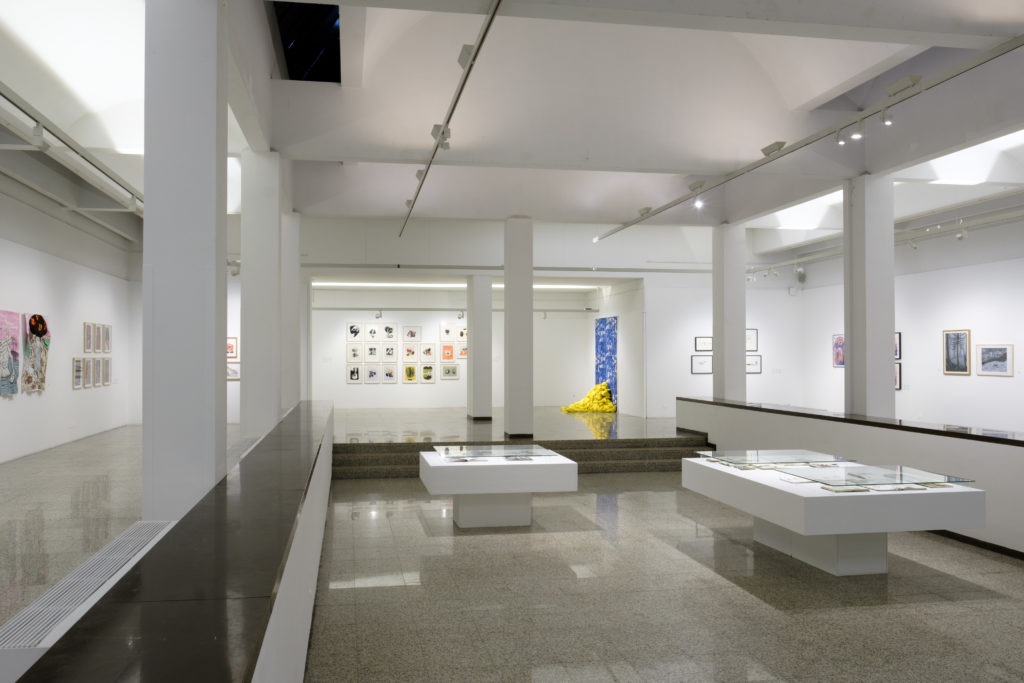 UIVO 12
Curator: Cláudia Melo
Photo credit: Mário Santos