concept/ proposal/ work in progress
2019-2021
Hi8 homevideos, handdrawn SNES Mario Paint animation, drawings, HD Video
I am working on a film that is about a proposal to exhibit at my childhood home in Berlin which became a contemporary art gallery. It will be a film about the 90s, home, youth, the city and its only constant: change. Consisting of clips from old home videos, newly animated memories from my childhood, the film also features a documentation of a staged exhibition at the gallery that was my home.
The project deals with the complexities of gentrification in Berlin. To some extend it thematizes how art and real estate are working hand in hand but it also shows that there are possibilities to intervene and when the interieurs of the home of my youth and those of a contemporary gallery are merging, I realize that I became an artist while my home became a gallery and I see a chance for a reunion.
#nintendo #animation #90s #home #house #gallery #gentrification #institutionalcritique #comingofage #memory #time
stills from old homevideos showing the rooms and windows of the old apartment, other stills from outside are showing the gallery today, animations done on a Super Nintendo show memories from the 90s in the gallery, one night someone burnt the Kinderwagen in the entryway of the house, I installed a TV with a SNES animation showing this exact scene.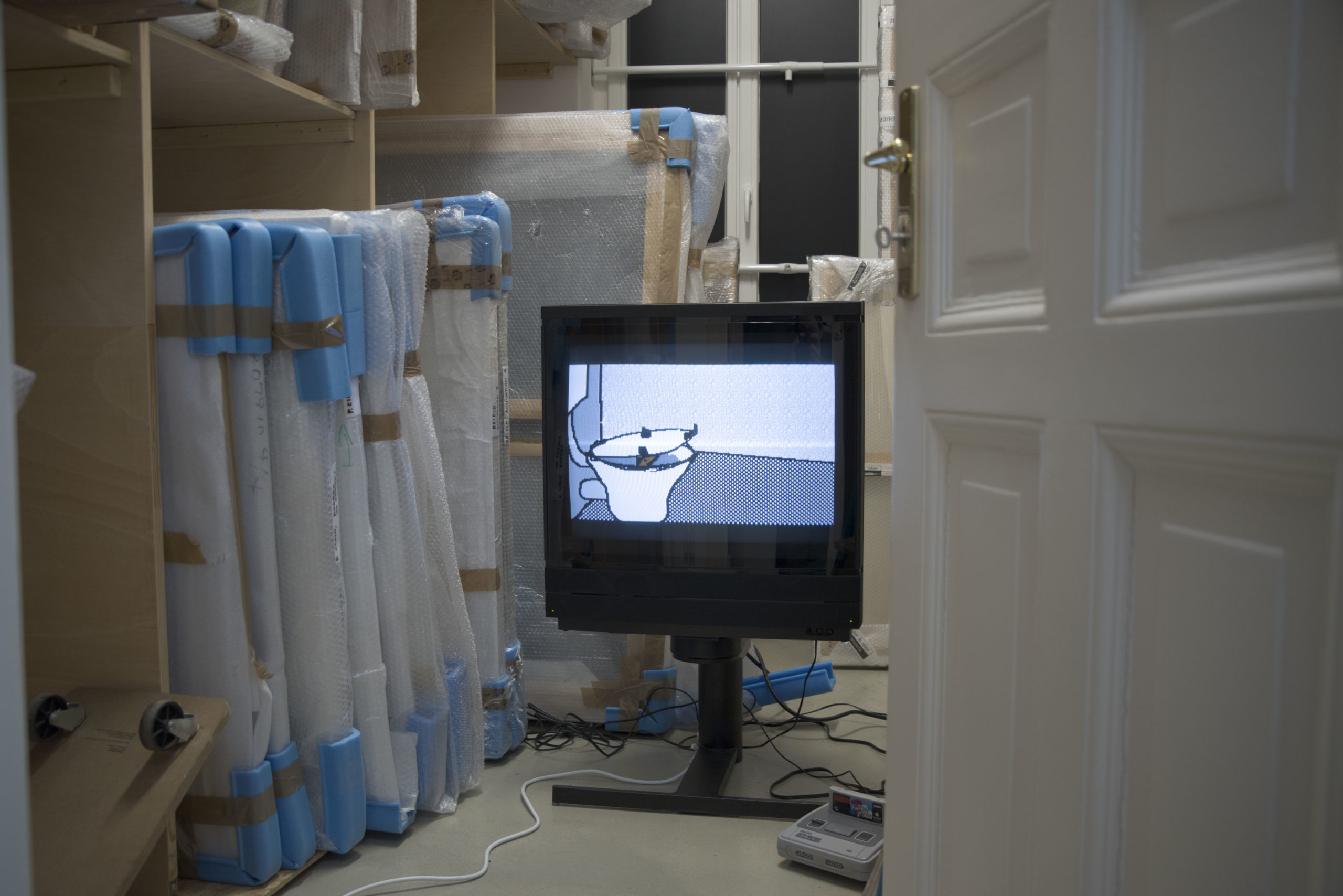 Here was a toilet and next to it my room,
later it became one room, the storage space of the gallery.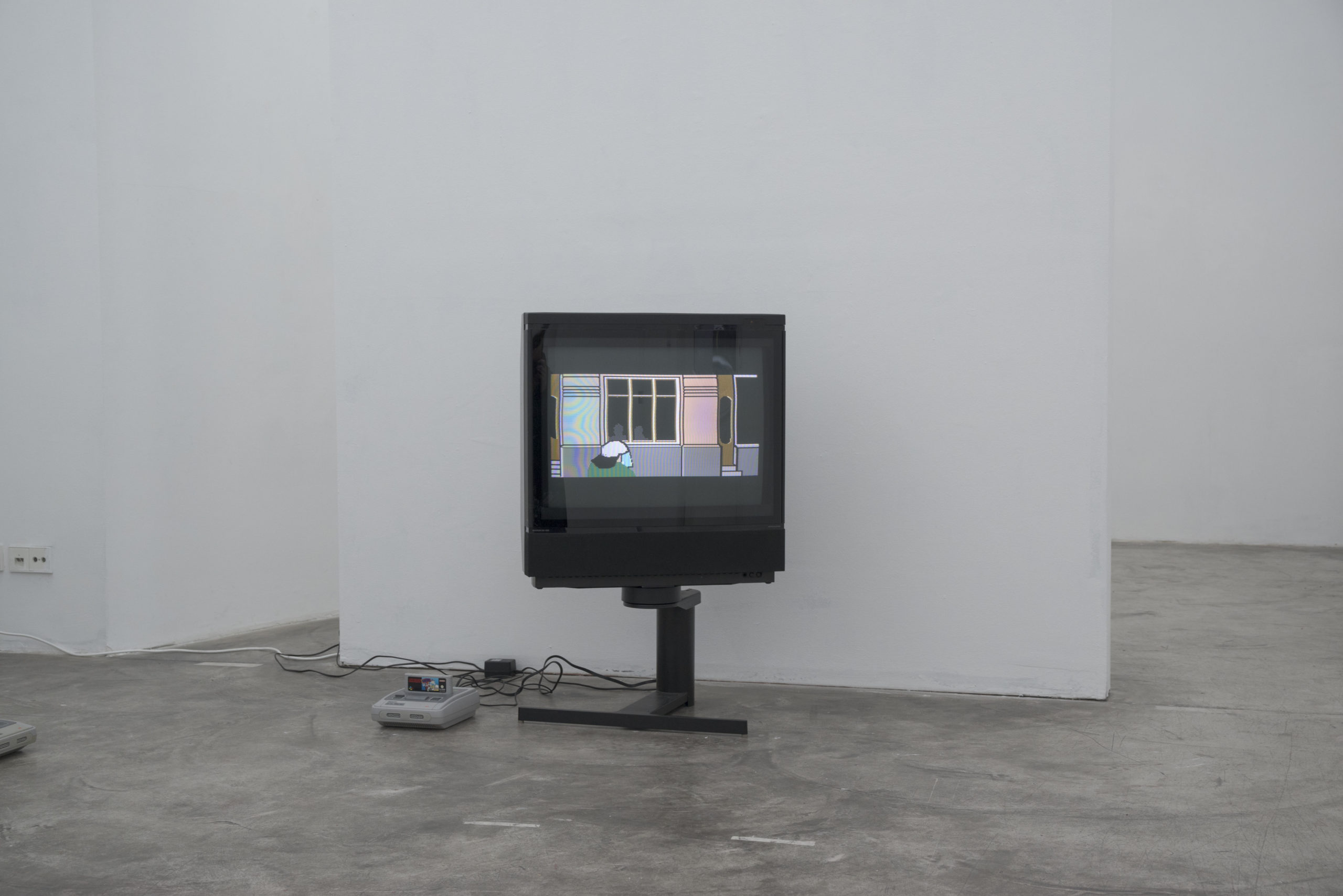 The old facade of the house on 1st march, policemen were walking past as me and my siblings watched them through the windows.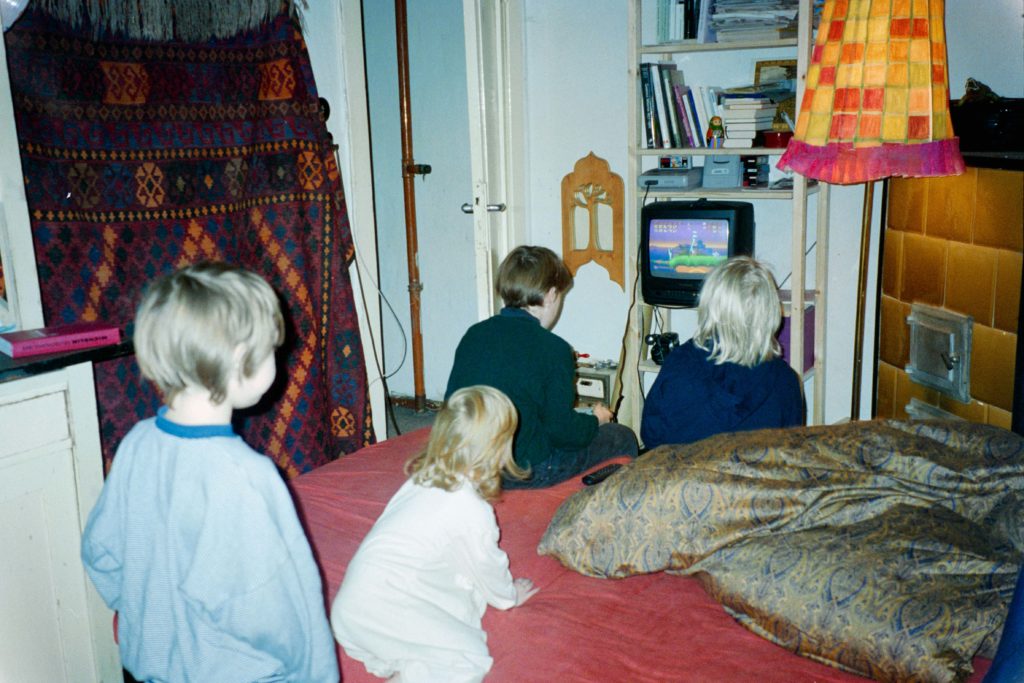 me and my siblings playing in our former home.